The Bungalow
Perfect when it is used as the 3rd bedroom of the Villa of the village, the Bungalow is made for one or two guests.
The Bungalow is:

A large 22 m² air-conditionned bedroom with its lounge.

A private outside terrace of 12 m² forward the Bungalow, with two chairs and a table.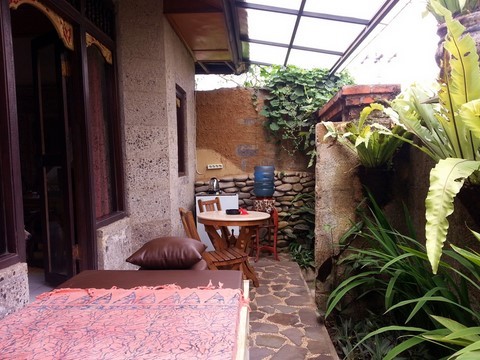 A mineral water dispenser, a 50 L fridge and a doble gas burner set on the private terrace.
A safe and an electric kettle.
A bathroom with shower, sink and toilet.
Direct access to the restaurant and all the facilities of Pariliana by the side garden.
Direct and free access to the WiFi.
We draw your attention to the fact that the Bungalow is also located in the heart of the village, which implies to hear the inevitable background sound of a Balinese village... (hens, roosters, dogs... and even human beings :-)
Rates of The Bungalow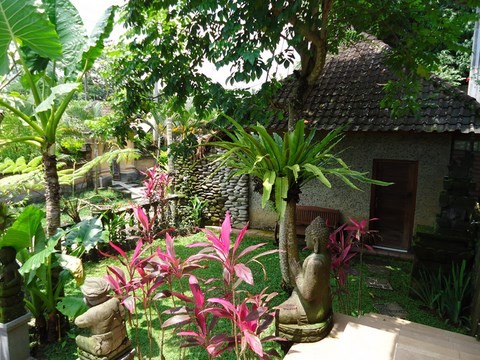 Maximum 2 guests
1 bedroom, 1 bathroom, 1 private terrace
Entrance through the Pariliana Garden at your disposal.
10 m from the Villa of the village - Located in the heart of the village
The Bungalow*
1 or 2 guests

Low Season

19 €/night

High Season (July - August)

21 €/night

* Breakfast not included