The Villa of the village: house and facilities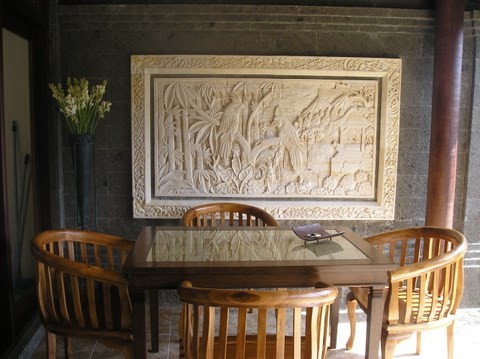 A 90 m² accomodation and a private 90 m² garden with direct and free access to the WiFi.
Perfect for one or two couples, the house can accommodate a family of 5 guests.
Both bedrooms has a double bed (160 x 200) and the upstair room has in addition a single bed which length can be adapted to the one of a child (80 x 120/160/200). Removable child protection barriers can be provided for this bed.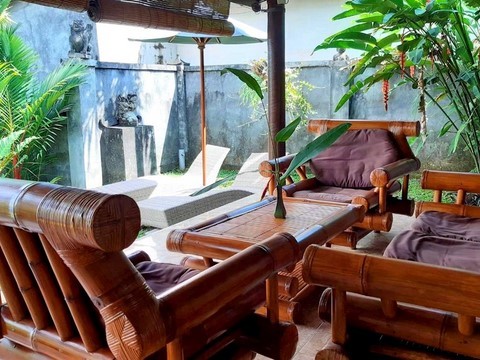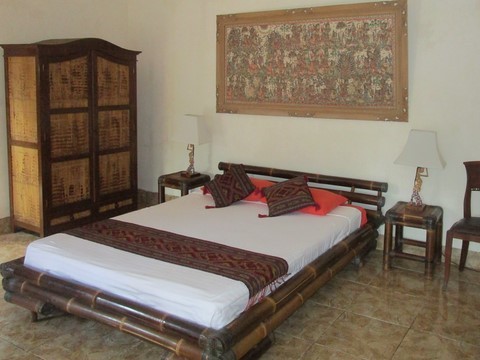 The 20 m² ground floor bedroom has air conditioning, a safe and a television with USB socket able to read photos and films ".avi", only connected to the local channels by an internal antenna.

This room has a direct access to the large bathroom on the ground floor as well as to the kitchen and the terrace.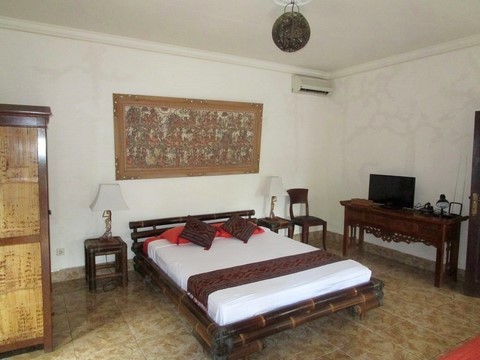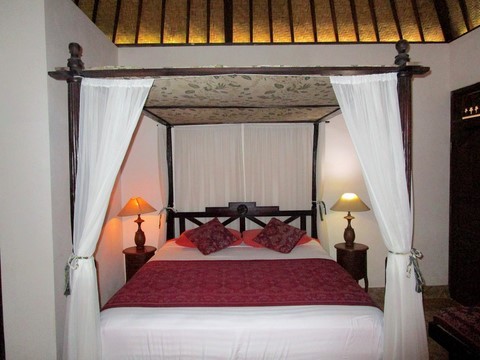 Upstairs, the well ventilated 18 m² bedroom opens on a balcony. It has its own shower as well as a small water closet.
If you are a big family and need another bedroom, you can also rent "the Bungalow" which is an independent room very close to the Villa.
It will be perfect as the 3rd bedroom of the Villa of the village.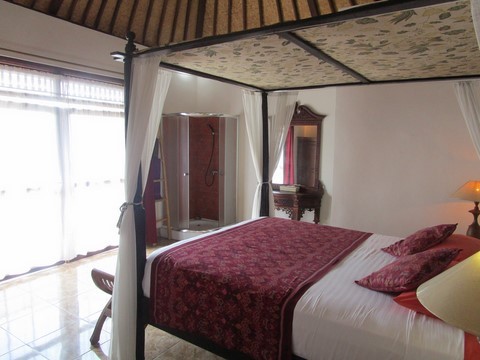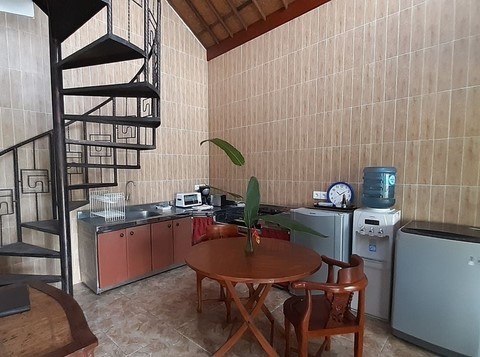 The 14 m² kitchen has a coffee maker, a toaster, a small electric oven, a microwave oven on request, a rice cooker, a stove with two gas burners and a washing machine...
This holiday kitchen, unpretentious but very functional, allows you to be completely independent and to cook your own meals if you wish.
A hair dryer, a table and an iron complete the household electrical appliances of the house.
The 14 m² bathroom, open to the sky, includes sink, shower, massage table and indoor garden.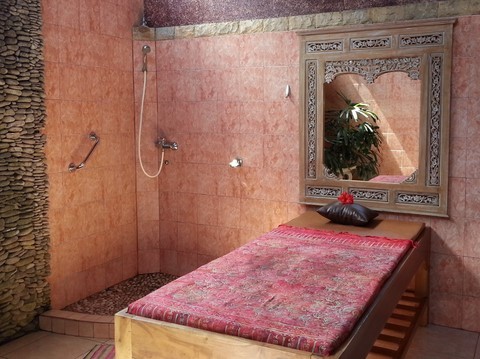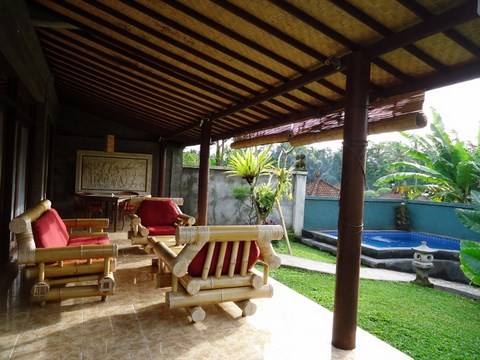 The living room and the dining room are set on your 25 m² terrace overlooking on your private garden and swimming pool.
Deckchairs await you under the sun in the garden
while Bali invites you to discover it.
After the excursions, relaxation is guaranted in the 11 m² of blue water of the swimming pool...
Smile! You are already there...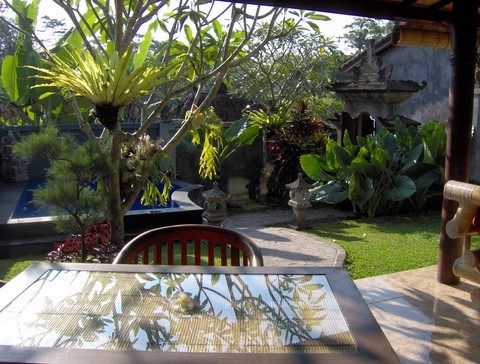 We draw your attention to the fact that the Villa of the village is, as it is said through its name, located in the heart of the village,
which implies to hear the inevitable background sound of a Balinese village... (hens, roosters, dogs... and even human beings :-)
To get a 3

rd

bedroom for the Villa of the Village : The Bungalow
To see more photos of the Villa of the village