News and Events of Pariliana
September 2018
The Pavilion that we transiently called the Villa Pariliana has finally found a name that suits it. Because of its proximity to one of the temples of the village this house is now called "Villa of the temple".
September 2018
Alas, the rice fields that were right in front of Villa Pariliana and the kitchen workshop are under construction.
The rice fields are always very close but a little more to the left...
We refurbish our space so that it is very quickly very green even without the rice fields just in front of.

2018
The year begins smoothly with renovations everywhere in Pariliana.
Mount Agung is at least officially quiet and Bali is ready for welcoming again its tourists.
We changed the names of our houses. The "Pavilion" became "Villa Pariliana" and the "Villa" became the "Villa of the village".
June - July 2017:
Inauguration of the rooms of the White House

That's it! The White House and our guest rooms are finally ready and were inaugurated on June 19th...
Here is the new version of our website that presents you these rooms. Good surf!
April-Mai 2017:
Decoration and furnishing of the new rooms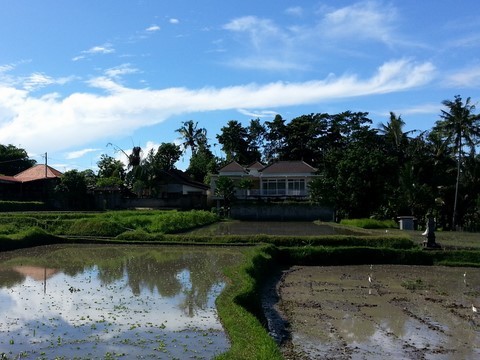 The new building is being finalized and refurbished.
The description and prices of these standard rooms and deluxe rooms will be available soon on our website ...
In the meantime here are some photos as is, to give you an overview.
The inauguration is scheduled for June 2017.
March 2016
The new building has a roof!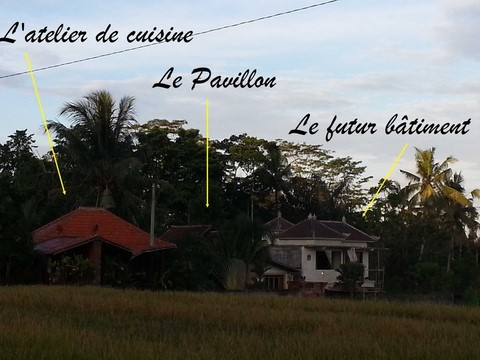 Slowly but surely...

Works are progressing.

The end of the works is scheduled for summer 2017 ...

At least we hope so!





February 2015:
restart Of Construction work of The Future Pariliana Building
We have finally restart the construction of our future big house whose rooms will be able to be rented individually. Patience ... It's a big job!
March 2014:
Inauguration of Wayan's cooking workshop
Ca y est ! L'Atelier de cuisine de Wayan a été inauguré dans son nouvel emplacement devant les rizières.
Une page de notre site dédiée aux ateliers ne saurait tarder...

May 2016:
Creation of a Dedicated Website for Cooking Classes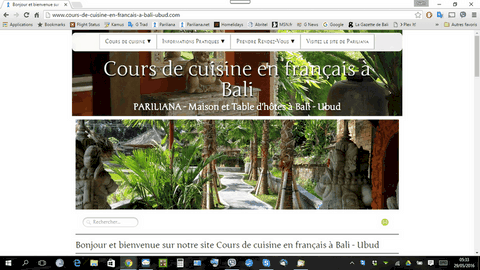 2013
Une nouvelle construction en cours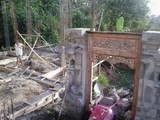 We started the construction of a new big house in front of the rice fields which will include several rooms.
This house will be rented entirely or to the room. In the latter case, the pool and the garden will be shared.
End of work planned for 2016 ... maybe ...